Healthy looking postcards with vitamin and mineral rich shrimp and carrots are the theme on these postcards. These two postcards bought on July 17th and 19th of 2012. Sure, I have sold many more postcards and other gifts from Zazzle during the week, but I am too lazy today to list them. Usually I go overboard with listing items. However, think about how good shrimp and steamed carrots would taste so good tonight.
Shrimp on the Barbie Recipe Card Postcard is one of several recipe postcards available on
Sandyspider Gifts.
With many decorative, blank ones, for you to add our own recipes to it. Not only do you have a delicious recipe, but also you can buy several to send out to your friends so they can have this yummy recipe for cooking out.
Rainbow Multicolored Carrots Postcard is one of my favorites. No recipe included with this one. However, the Summer Steamed Vegetable Recipe 2 Postcard would complement this (not recently purchased). This is an easy recipe on the postcard of steaming vegetables, including carrots that is hmm, hmm good! I have made this in different variations of vegetables and seasoning many times. Someone recently bought 25 of the rainbow carrots postcards.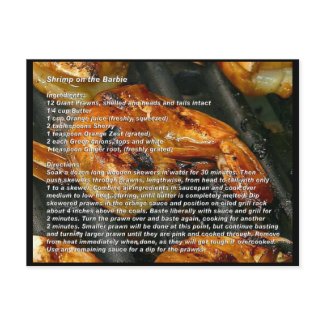 Shrimp on the Barbie Recipe Card Post Cards
by
Sandyspider
Browse
Shrimp Postcards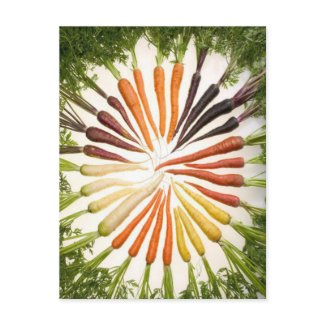 Rainbow Multicolored Carrots Postcard
by
Sandyspider
Browse
Rainbow multicolored carrots Postcards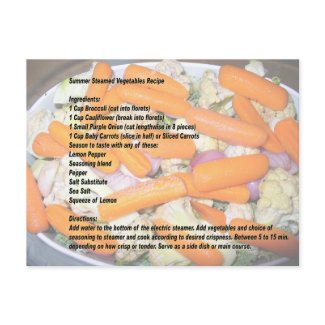 Summer Steamed Vegetable Recipe 2 Postcard
by
Sandyspider
Design your own
custom picture postcards
at zazzle.com