Frozen Christmas ornaments are only a small part of the products from the Disney franchise. The animated movie Frozen (2013), by Walt Disney and has earned a worldwide total of $1,276,480,335 (according to Wikipedia 2019). Four related film features have followed, including Frozen 2 (2019). The franchise has merchandise in clothing, toys, and nearly everything imaginable. Below are ornaments of Elza, Anna, and the other characters of Frozen. They are sold on Zazzle. These will look lovely on your tree. See all 123 Frozen Ornaments Here.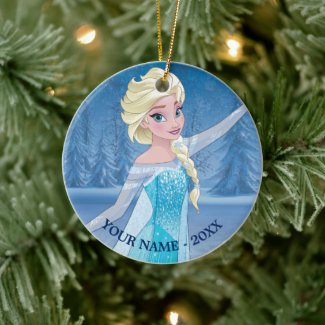 Elsa | In Winter Forest Add Your Name Ceramic Ornament
by
frozen
ON SALE NOW! Just add code: FRIENDGIVING at checkout.
___________________________________________________________
Please leave a comment so I know you have visited. If the area does not show up, click on the "No Comments" to open up the comment area. Thanks!
Download your free gift eBook