The most popular gift products on

Redbubble by Sandyspider Gifts

are in the

Orion Nebula Space Galaxy

category. Posters, canvas prints, and, tapestry are the best sellers. Other products sold with this design are stickers, scarves, socks, face masks, iPhone cases, throw pillows, and t-shirts. It seems like a small number when there are 100 unique Orion Nebula gifts.

Below are some wondrous gifts of the Orion Nebula design on the best sellers, framed print, fashion, bedding, and more.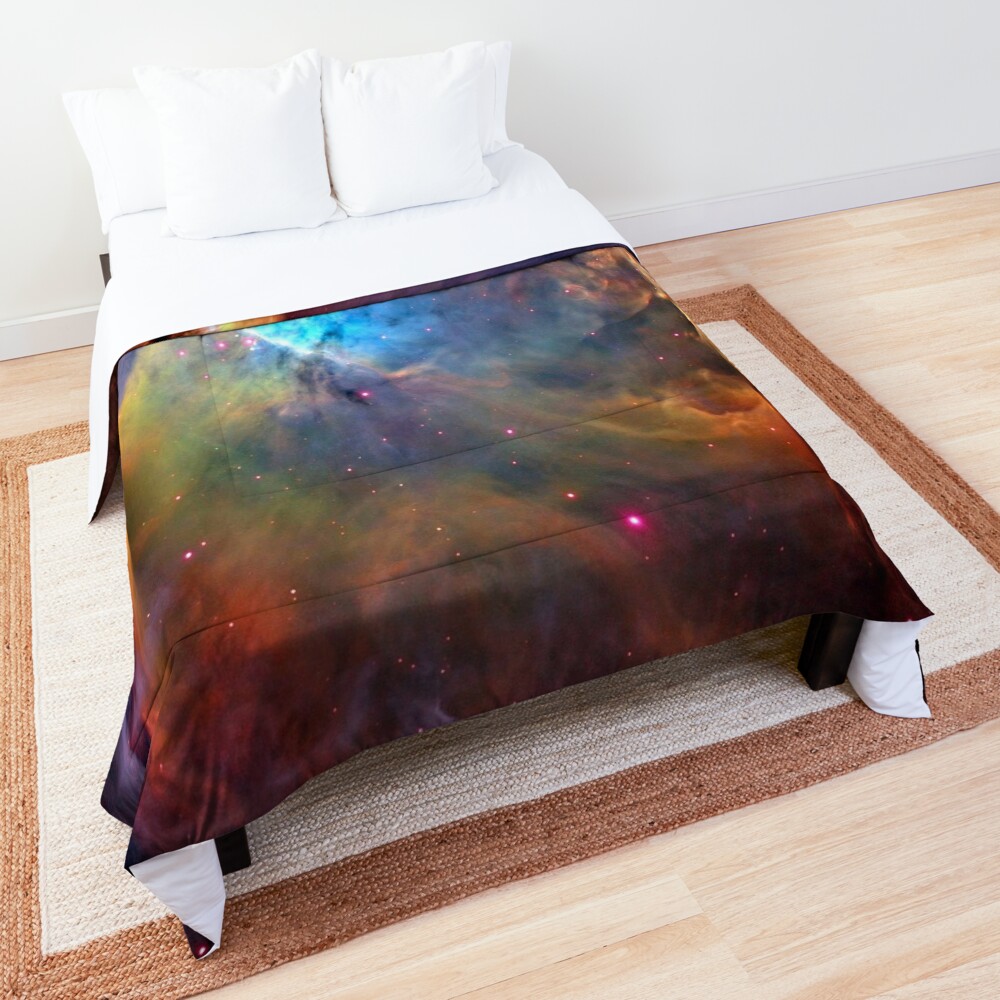 Orion Nebula Space Galaxy, RBSSG Comforter

Orion Nebula Space Galaxy, RBSSG Throw Pillow

Orion Nebula Space Galaxy, RBSSG Clock

Orion Nebula Space Galaxy, RBSSG Mug

Orion Nebula Space Galaxy, RBSSG Travel Mug

Orion Nebula Space Galaxy, RBSSG Coasters (Set of 4)

Orion Nebula Space Galaxy, RBSSG Apron

Orion Nebula Space Galaxy, RBSSG Shower Curtain

Orion Nebula Space Galaxy, RBSSG Bath Mat

Bags and Backpack
Orion Nebula Space Galaxy, RBSSG Tote Bag

Orion Nebula Space Galaxy All-Over-Print Tote Bag

Orion Nebula Space Galaxy, RBSSG Drawstring Bag

Orion Nebula Space Galaxy, RBSSG Duffle Bag

Orion Nebula Space Galaxy, RBSSG Backpack